No doubt that WordPress is the most popular platform to build and launch a website. So, many of you often ask about how to launch WordPress site. And to answer your question, we are here today with lots of information about WordPress and its function.
If you have a plan to build and launch a site in an affordable way, please be attentive for a few minutes. Maybe this content will help you learn all the basic information you need to know before launching a WordPress website. Let's start with the reasons to choose WordPress before other platforms.
Reasons, You Will Need to Use WordPress?
Basically, you can use different types of platforms to launch your website. But it is always suggested to use the one that provides you with the easiest maintenance system. You must be aware that maintaining a website is pretty much difficult and requires a lot of technical knowledge. That's why for most of the tasks, people hire specialists to launch and maintain the websites.
However, WordPress is known to be the most versatile and easy-to-use platform to launch a website. There are many functions available in WordPress that make things easier to maintain and launch the site. Additionally, almost all the functions are easy to handle, and you may not have to seek help from specialists.
The content management system of WordPress provides a wide range of tools that you can use to build any kind of personal or business site. Also, you don't have to learn the necessary details of design and coding fundamentals to edit and customize your site with WordPress.
This open-source platform is almost free to use, and it provides very fast and easy control over it. Also, it is well-known as the best DIY solution to build any website. You don't need any coding skills to run it, and also, you will find tons of a wide selection of pre-built WordPress themes to customize your WordPress site.
In a word, WordPress is the best solution to launch and handle your website. It is easy, affordable, and convenient and comes with more features. That's why people suggest using WordPress to launch your new website.
Installing WordPress
As you are planning to launch a WordPress website, you need to install WordPress first. But it's not like silly software or an app that you can install in a few seconds. You need to learn and follow the appropriate process for it.
First, you need to log in to the Inmotion Hosting Account Management Panel. You can simply log in under your account name. Next, click on the cPanel button to log in automatically.
Next, you will find the Softaculous link and click on it to navigate the Software and service section. There, you will find the WordPress icon. Click install to get it. Once you install WordPress properly, you need to fix the site set properly. For that, simply follow the rules below.
First, you need to select the protocol from where your site will be accessed.

Next, you need to select the domain name of your site.

At this point, you have to click install the directory and make sure to leave it blank.

Next, you have to name your website and add an essential site description.

After that, you have to set the WPMU function if you want it to use by multiple users.

Next, you have to enter the username and specify a strong password for it.

At this point, you have to enter your email address to log in to the dashboard of the site.

Next, make sure to select a language and fix the security issues.

After that, you have to choose the appropriate WordPress themes for your site.

And finally, you have to click on the install button to set the theme. At this point, this popular content management system is ready to work, and you will be able to launch your site from here.
Now, you have finished installing and fixing the setup of WordPress. So, it is now ready to work. You can now follow the basic strategies to launch your WordPress site from this platform.
Step by Step Instructions to Launch a WordPress Website
At this moment, around 35% of websites around the world are presented by WordPress. So, its popularity is beyond someone's imagination. However, launching a site using WordPress is quite easy. You need to follow the basic six steps to launch a WordPress site successfully.
Step 1: Choosing The Name of The Domain
The first task you need to complete is choosing and buying an appropriate name for your domain. Generally, your domain name is the specific name on what people will search for your site on the search engines.
So, the domain name will be written directly into the URL box so that someone can find the WordPress site. That's why the domain name should be short, easy to remember, easy to spell, and nice to hear. You should remember that the name will represent your site in a different way.
However, if you are going to make an eCommerce website, you should use your business's brand name. It will help people know about your site's presence easily and find it on the search engines. But, you may not find just any name on the WordPress site.
Almost there are millions of websites globally, and none of the two sites can share the same name. So, your preferred domain name has to be 100% unique and used for none of the sites before. So, you have to select a few names so that you can find one to use.
The 'dot' on a link differs between the domain and the name of the domain. So, for the link 'mygarden.com', the 'mygarden' part is the domain name, and 'com' is the domain itself. And there are lots of domains like co, inc, biz, XYZ, ABC, etc. So you can simply try any domain you like.
You can simply buy the domain service and the name from HostGator. Just log in to their site and pick a name on your cart if it is available. Pay for it, and you will get access.
Step 2: Selecting the Web Hosting Service

Now is the time to select the hosting web service for your site. It is basically a service that all the new website builders need. The hosting company mainly lets you rent space on their huge server to let searchers can easily find you.
Almost all the web hosting provider ensures the stay up for the WordPress site, even if traffic surges. The hosting company also adds security to your site and offers round o'clock customer service as well.
However, when you look for a web hosting company, you need to check a few basic factors. First, it has to be affordable, and it hosts WordPress sites. Also, it has to provide unmetered bandwidth, free SSL certificates, active customer care, and free site transfer options.
Step 3: Choose WordPress Theme
As you have already installed the WordPress tool on your device, you need to choose the appropriate WordPress theme for your WordPress site. Basically, you will have a lot of free WordPress themes there. You can also try the premium third-party themes to enjoy aesthetic designs.
To choose a theme on WordPress, you need to find the 'Appearance' button that you will find on the left side of the dashboard. As soon as you click on it, you will find a bar of sections and themes will one there. Now, you can activate one of the themes that you will find in your account.
You can add a theme, you need to click on the option 'add new'. Then you will have a big list of new themes that you can explore to choose your favourite one. As soon as you select one to use, just press on the 'activate' option on the theme.
Step 4: Handle the WordPress Plugins
You have completed the basic theme setup, so you need to fix and install the WordPress plugins function at this point. As WordPress is an open-source platform, you can develop a theme by yourself. You can also create new themes and plugins as well. Besides, you can select Plugins developed by others and use them as well.
So, you need to install the WordPress plugins first. On the left side of the WordPress dashboard, you'll have to search the option, 'plugins'. Click on it, and you will get the plugin page. Here, find the 'add new' option that lets you add new plugins to your WordPress site. You can simply search different plugins on this page as well.
However, when you find a plugin that you would like to use, click on the install button to get access to this plugin. Then you will get the plugin activated. So, the plugins are ready now. But remember that some of the plugins are not free, and you have to pay for them as well.
Step 5: Customize The WordPress Site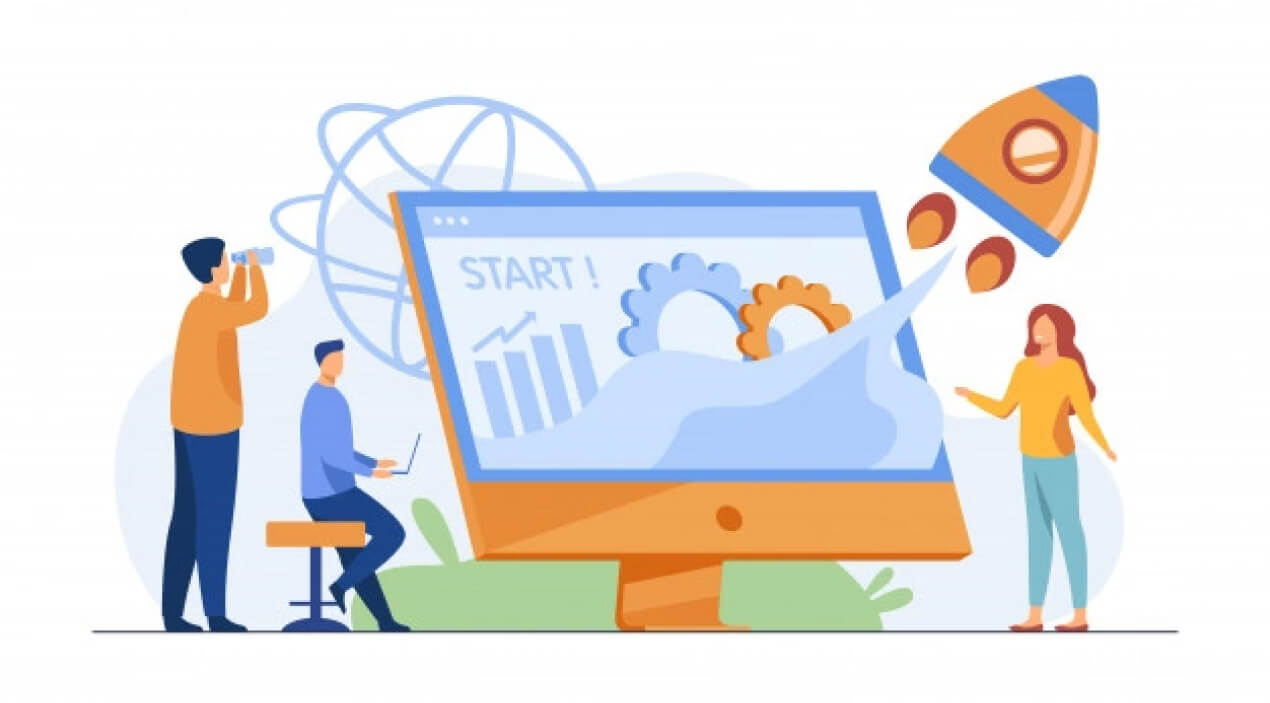 You are near to the end and almost ready to launch the new WordPress website. But first, make sure to customize the site properly. When you customize your site, you will have to make a lot of changes to the theme. You have to add pages to your site at this point as well. You can also use third-party page builders.
Home, About, Price, Blog, Shop, Services, etc. are basic pages you can create on your site. Adding new pages to your WordPress website is also very easy. On the WordPress dashboard, you will find the '+New' option. Click on it and get the list of options. Find the third one, 'page', and click on it again. Then you will get a place to add the page title. Next, write the name of the page you need to open.
Now, fill in the other details and click on save. You will have a new page on your site. You can eventually publish the website from here as well.
Step 6: Launch WordPress Site
Lastly, you have to launch the site. So, get excited about it. Well, first, check everything on your website and make sure that you didn't mistake anything here. Also, check that you have the appropriate domain name and pages. Now, you are ready to publish or launch a WordPress site. Just click on the 'publish' button and let people explore your site for real.
These are the basic strategies to launch your WordPress site. But to make it a successful project, you need to follow a few tips that are essential as well. The next section will disclose a few mandatory tricks, but it is sure that you cannot make a good site without them anyway.
Things You Should Check While Launching the Site
Launching a WordPress site is quite easy but making it successful is not like that. First, you have to make sure that the viewers are comfortable with the site and you have fixed all the errors here. Maybe the following tips will help you in this case.
Make Sure to Use a WordPress Backup Solution
It is always suggested to use a WordPress backup solution for security. In a word, a back solution is quite like an insurance policy for your site. It will help you recover the site after you make anything wrong.
You can use different free backup solutions, and it is easy. The solution lets you save the site customization in Dropbox, Cloud, and Amazon S3 very easily. In addition, you can use different third-party solutions, which will make things easier to restore your site situation.
Fix the 404 Error
To create the worst user experience, nothing work so effectively than the 404 error. You just have to make sure that all the pages are loading properly and all the site links are properly added.
To fix the 404 error functions, you have to use Webmaster tools or the Google Search Console tool. You can simply browse the site to check that all the pages are loading properly. Also, you can set up an email alert for the 404 error on your site.
Email Setup for The Site and Check the Forms
Also, you need to set up the email to let the viewers send an email to you. Then, you can simply activate the email notifications so that you will get a notification as soon as you get an email.
WordPress leaves a few forms for all the website owners to fill. Make sure to fill in all the credentials, including the contact forms, comment forms, email subscription forms, and others.
Secure the WordPress Admin Area
Security comes first, whatever the fact is. So, you need to secure the admin area of your site as soon as you launch it. You should remember that hackers are everywhere, and so you need to ensure strong security to save the whole site.
You can simply hire a developer to ensure the topmost security for your site. Also, you can manage it yourself if you have sufficient WordPress-related ideas as well.
Social Media Integration
It doesn't matter whether it is about the big or small business owners. You cannot simply ignore the power of social media. It plays a vital role to bring traffic to your site's content and blog. So, you have to make sure that viewers will have unlimited access to all the social media from your site.
Facebook, Instagram, Whatsapp, Twitter, Skype, etc are the most common media, and you need to make sure of the integration of all of them on your site. It is also essential to have a personal and meaningful conversation with the viewers.
Check Images and Videos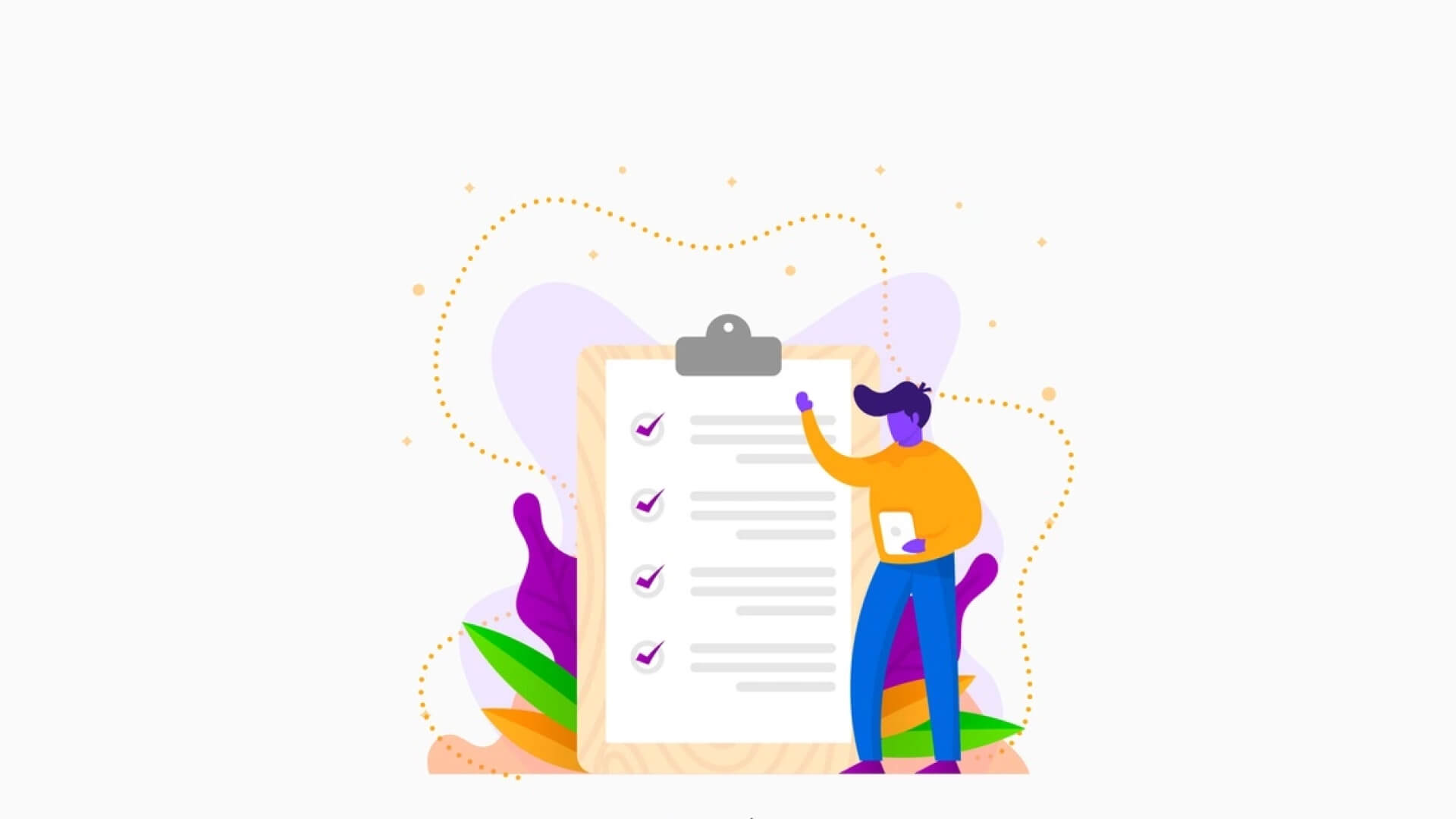 You must have a lot of images, videos, and sliders on your site. Are you sure that all of them are properly optimized? You need to check it as well. Otherwise, they can take a long time to load, and viewers will be annoyed by that.
So, you have to check the size of the images and videos every time you upload them. Also, you should search and check a comprehensive guide to upload photos and videos on the WordPress website.
Check SEO Setting
And finally, you need to make an SEO-friendly website for sure. You can simply use the Yoast SEO plugin to check all the SEO factors. This WordPress plugin lets you handle other SEO factors with just a few clicks. Besides, SEO friendly website full of fresh content can bring traffic to the website and all its old and new posts and blog.
Yoast SEO plugin is the most popular WordPress plugin that exposes all the completed and incompleted SEO factors and shows you a way to handle them. It lets you check the control panel and increase the use of search engines to find your own site. So, don't ignore this part anyway.
Aside from the mentioned factors, you need to learn to use Google Analytics and check how it is working before you finally publish it.
How Much Do You Have to Pay to Launch a Website in WordPress?
The question about how much you need to spend to launch your WordPress site quite depends on the type of your website. Basically, there are a few factors on what you need to pay for. Web hosting, Domain Name, Design, Plugins, and Extensions are the most important factors that need your money.
While buying the domain name, you need to find a catchy name at an affordable price. Initially, you can get a domain name from 1$ to lots of money. And it depends on seasons, deals, availability, and so on. You also need to buy the hosting service, plugins, and extensions to customize and run your site.
In general, you need to pay at least 75$ a year to build and launch a website. But it can be more than $30,000 if you use more premium features with high-end extensions and plugins. So, if you have a budget, we will recommend going small and constantly adding new features to spend a little money every time.
How to Launch WordPress Site-Conclusion
Before we bid our goodbye for today, we love to remind you once again that you need to follow all the basic steps and the mentioned tips to launch your website on WordPress successfully. And you have already learned everything about them.
So, the question about how to launch a WordPress website won't bother you anymore from now on. Still, if you have any questions left, just ask them in the comment section. We will soon get in touch to help you. Thank you for your time.