If you are planning to design your own app, you need proper mobile app design guidelines. The concept, the mobile app with a user interface design has now more popular than websites and other platforms. So, people with small and large businesses just want their business app to boost sales.
Not just for business purposes only, different service providers want their eCommerce app as well. But to design a mobile app is not an easy task. So, we are here to share the most effective guidelines for your new project of designing an app.
Steps of Preparation for Designing a Mobile App
Basically, the whole task of designing a mobile app is not a very easy task to complete in a few minutes. You need to maintain the sequence of workflow and follow the basic steps of preparation for the whole design process of the user interface design. And while working to develop the steps, you have to apply particular guiding and tips as well. So, first, you need to learn about the basic steps of preparation to make a UI design for your app.
Step 1: Idea development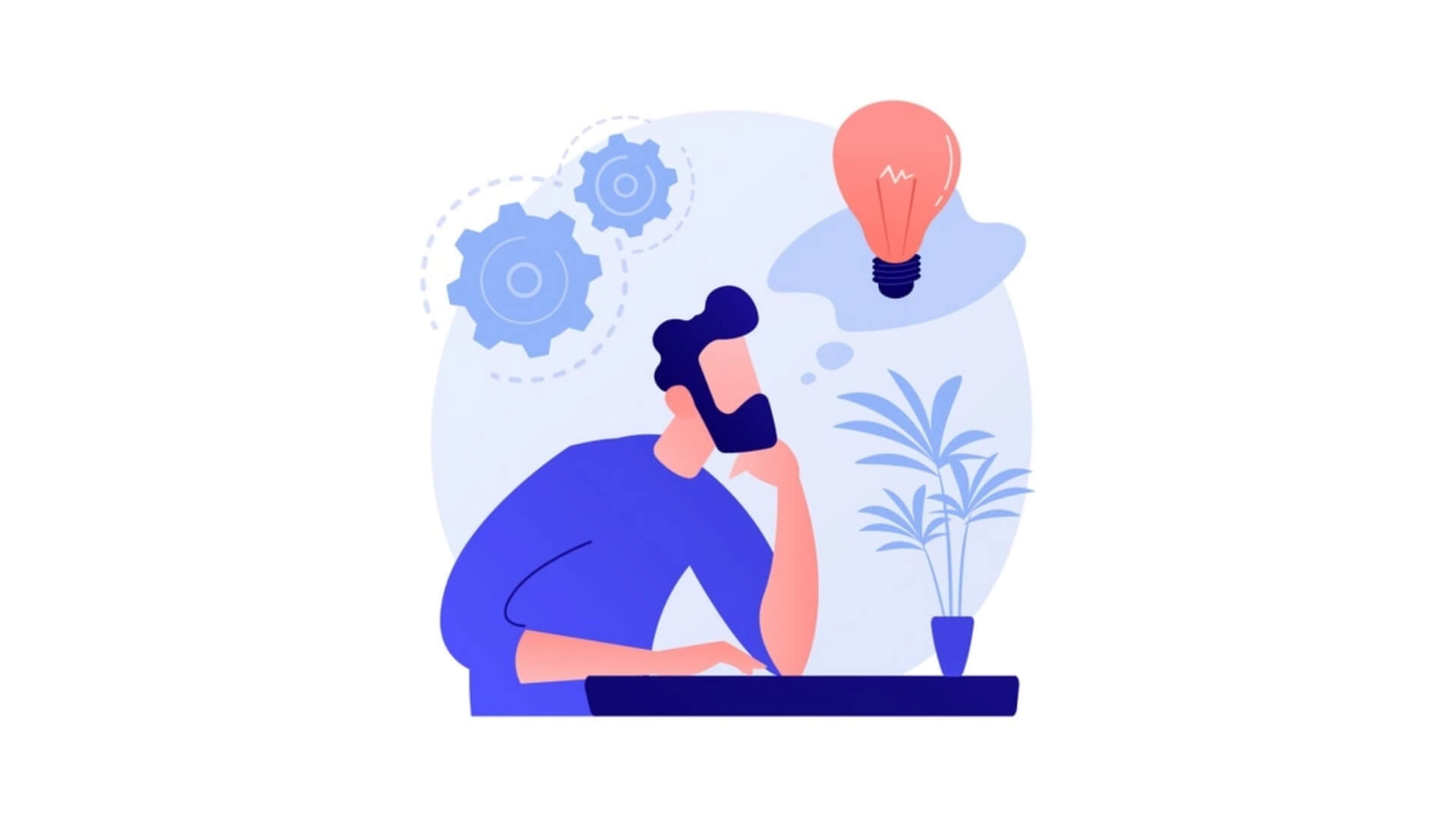 The very first thing you need to think of is the idea of the app. That means the base subject of the app. An app can be of different types and in a different genre. So, you need to be ensured of what topic your app is going to be developed. Remember that you cannot easily change the subject once you build it completely. So, think twice about the subject.
You can simply read some articles and books on apps. Also, you can do some initial research as well. Of course, while researching, you also have to think about what is the purpose of your mobile app, who would be the target audience, what is the apps' USP, and other related questions. But make sure to fix your subject finally.
Step 2: Market Research
Think how it would be when you have developed an app, but the number of audiences is lower than your least expected. It would help if you did not like this aftermath anyway. So, market research is a must-have before you are about to develop an app for your business. You should always choose a topic that has less competition but more demands.
Besides, you need to learn about basic app market statistics and information as well. Here, you have to learn about the basic age group of the target audience so that you can properly understand the mobile users' connection with the technology. Besides, you need to learn about the basic types of devices people are using in the target market.
The common features of the target market in similar apps is another fact you need to have a proper idea of. Also, you have to collect data about the Stores of the app and their policies for the region you are planning to serve your mobile app. Researching all the facts, you need to understand the market and then choose the genre wisely.
Step 3: Element Collection
Once you finish everything about the mobile app design standards research, you need to head towards the third step. And it is all about collecting the interface elements to build your app. To collect the resource and interactive elements, you need to be strategic.
Simply, you can draw a rough sketch of a figure. The base aims to sketch the figure to find out exactly how the assigned tasks will execute the elements. To be more specific, this step is all about the mobile app design process that includes a pen or pencil sketch of the final app. The figure will contain the base UI of the app and show you the rough visual elements figure of the whole app.
Step 4: Building Prototype
Lastly, it is about building a prototype before you start developing the perfect app. To build the prototype, you can certainly use some of the popular mobile app designing tools like Adobe, Origami, or Sketch. The prototype is essential as it will predict the final functions of your app and let you imagine how it will actually look like after being ready to launch.
So, guidelines for mobile applications start with the steps to be prepared. The preparation tasks are essential, and they will help you later understand your task and make them easier. So, once you have a clear idea of your mobile app type, do proper research, collect UI elements, and finally build a prototype, you are ready to check the basic mobile app design guidelines.
Basic Mobile App Design Guidelines
Now is the time you should learn about the basic mobile application design guidelines. Here, we made a list of the essential mobile app design standards that will help you make a dynamic and captivating app very quickly.
Ensure User Testing
Before you launch the app on the market, make sure to have user testing first. No doubt that user testing is an essential part of developing an app. While testing it, all the real users will get the prototype of the app. And the user feedback will reveal how they actually feel about it.
Precise the App
First, you need to ensure to make the app design minimalist and precise. Make sure that your app doesn't have irrelevant and unnecessary features that can confuse the visitors. Besides, those extra and unnecessary features can increase the loading time, and thus you will lose more users. So, keep it precise to make it lag-free and compatible.
Scalable and Latest UI and UX Design
The UI/UX design is one of the basic needs of an app. This kind of design with a light background simply adjusts itself according to variations of sizes of the screens and layouts. Besides, smartphones are always getting updates, so the app must also cope with the changes. Therefore, to make your app compatible with UX design, you need to follow some strategies as well.
First, you have to make the app durable. Also, it is essential to design a scalable app so that you can make it suitable for different operating systems. It will initially increase the ages of your app while ensuring more users do not face any glitches while using your app on different devices. So, the app's usability will be increased, and you will get more user feedback.
Checking out the Latest Mobile App Design Process
All the popular apps are popular and famous because they continuously keep the latest app design patterns. So, to keep your app updated, you need to be aware of all the latest app designs for sure. Also, it would help if you never forgot that the users have a lot of options as you have many competitors.
So, you need to make sure that your creation is better than others. That means your mobile phone app design is modern and updated. New technology has brought new and more comfortable changes for the applications, and so, you need to manage all the changes so that your app is always with the latest vibe.
Ensure Comfortable In-app Design
It would help if you always remembered that the very first impression of using the app would have a long-term effect on the visitors. So, you have to make sure that your app design is able to attract users from the very beginning. For that, you need to prioritize comfortable in-app design. There are a few features that can ensure the most appropriate user interface design.
A Thump-friendly layout is the most important one among them as many users love to use their phone with one hand only. You need to ensure a perfect visual hierarchy as well. Additionally, a future-proof design will ensure the compatibility of your app in the future.
Add Consistency
Being consistent is one of the basic needs of an app. And the consistency level depends on the UI features of the app. The UI of an app must be adequately uniform. Also, all the app elements must function in a similar way and always lead to results.
You can simply increase the consistency of an app in different ways. For example, you can maintain visual consistency from the Android or iOS operating system. However, to provide the users with a consistent experience, you need to follow the rules of increasing consistency.
Heart-warming Notifications
Most of the audience love to get attached to your app activities when you have a good feeling of your app. To build trust and a heartwarming vibe to the visitors, you can wish them greetings and notify them about your existence. For that, you have to make conversation with them.
These simple directions of an app design guide can lead your app to a better place in no time. But to do the best, you need to follow a few secret tricks as well. So stay focused, and the next section will tell you all about it.
Essential Tricks to Make the App Unique
Over this face, you have learned about the basic steps and guidelines for mobile applications. And now, it's time for some essential and easy tricks that can simply make the biggest change on your app. So let's check out the easy tricks in detail.
Make Responsive Mobile Apps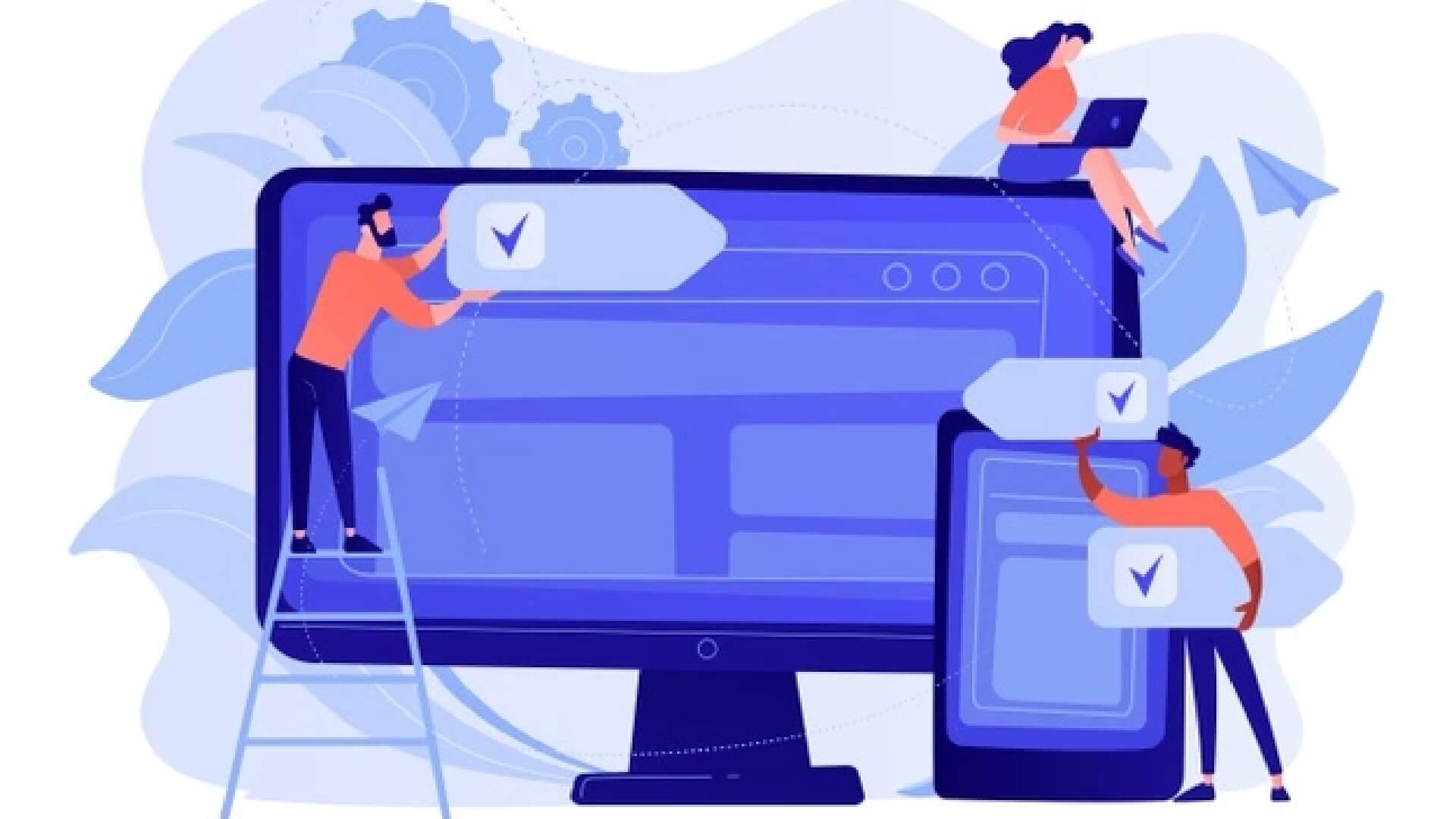 Mobile phones are coming in different screen sizes and resolutions. So, one of your major tasks is to create a design that must be compatible with multiple devices of different sizes and functions.
Somehow, if the display gets distorted due to the change of screen size, the viewers won't be attracted anyway. To avoid these issues, designers break down the process of screen compatibility for multiple devices into 2 segments; the first one is information Architecture, where they define the structure. And the second one is about integrating enhanced and advanced design elements to improve the user experience.
Related: How To Develop Html5 Mobile App
Adjust Color, Fonts, and Other Customization
Typography plays a significant role in attracting users. And it can't be a random typography design you can apply to attract people. To do it properly, you must look for the color, font, and other functions.
But how can you maintain it? It's kind of common sense. For example, a serious tone must be designed with a bold font, where a native, usual tone should be designed with unique and stylish fonts. Again, wearing should be colored red, and positivity should be green.
Use Appointment Format
Minimizing the clutter is one of your main responsibilities, and you can maintain it by using the right format. Also, keep in mind to avoid visual confusion, which can be created by using improper icons, buttons, or images in the apps.
Properly choosing them is also related to maintaining proper formatting. You can use designing elements such as micro-interactions to develop overall mobile app design as well.
Noticeable Logo
A logo is another serious fact many businesses fall only because of avoiding this. It will always appear on your home screen. So it must be relatable and encouraging. For example, if you pay attention to Apple or McDonald's logo, you will clearly understand relativity. Apple comes with the direct logo of Apple, and Macdonald's logo is represented with "m."
Maintain Interaction Design
Creating an interaction design that lets the users do multiple tasks on the app without facing any trouble is necessary. Otherwise, the users may face unexpected loading issues and others and get annoyed. So, better to use lightweight features to develop the app.
Gain an Edge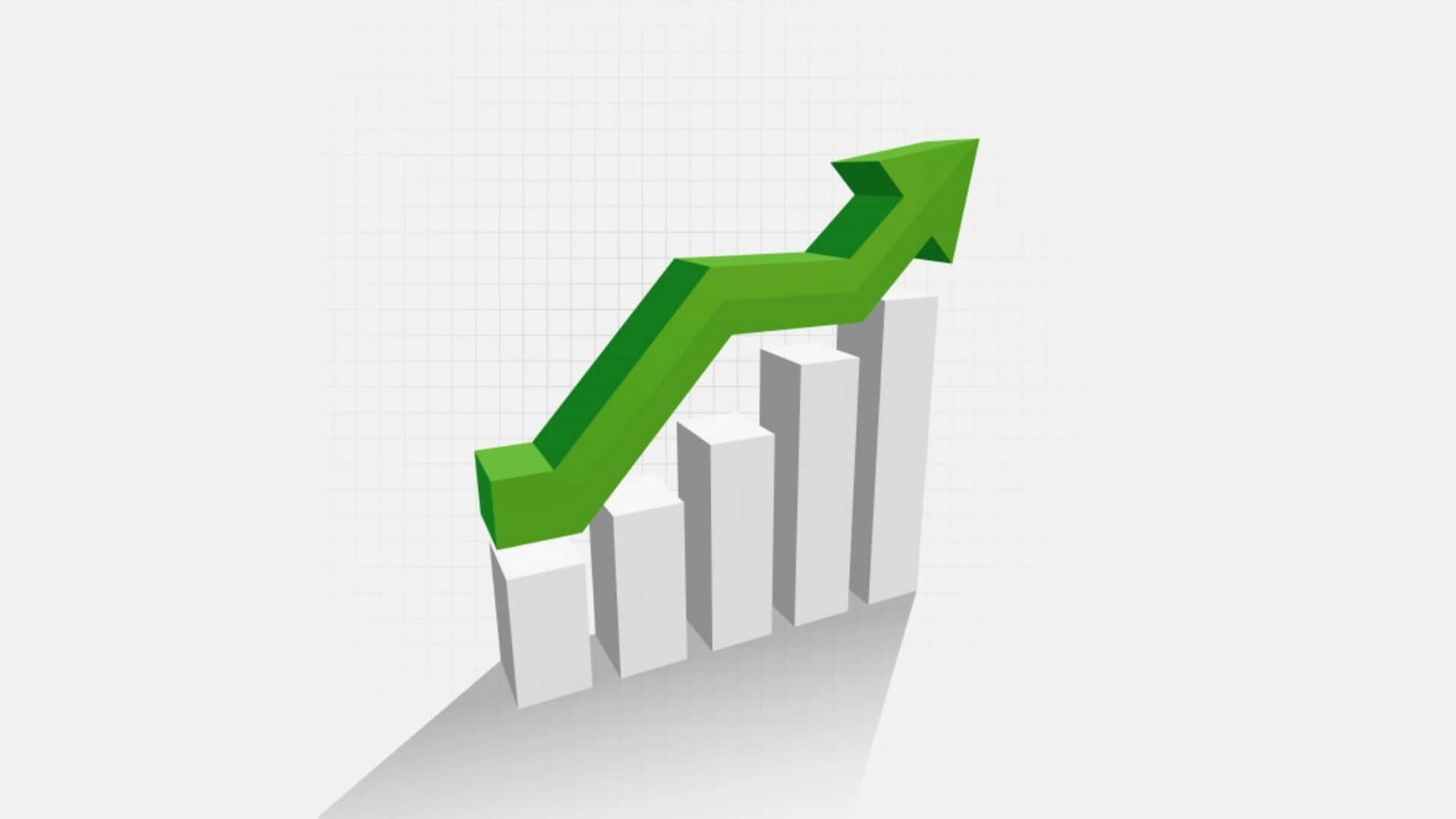 The iterative design makes this app readily evaluated. This ensures complete testing on numerous measures to rule out any major flaws. This way, you can be sure to have very limited issues when releasing for general public usage. Therefore, it can be regarded as an easy testing platform before release.
You as a developer will have an edge, as it allows you and your team to edit any settings instantly if needed. This makes an effective and error-free work environment. The overall UI can be accessed in the testing and developing phases for better understanding.
Make It Low in Battery Consumption
Battery consumption is a serious factor as users don't want to install any app with high battery drainage issues on their mobile devices. So, the mobile app should be power efficient, and loading capacities should be rated as minimum as possible. In addition, a lightweight package allows an extended period of use time.
So, while designing mobile apps, keep in mind loading capacities and theme design. Low power-consuming apps always get an edge over their counterparts. So, make it more user-friendly and ensure users a worry-free platform with minimum battery requirements.
Make it simple
Always remember that the simpler your app is, the better visitors will feel with it. The wider audience won't like to explore an app full of complexity and gatherings. That's why minimalist designs are considered to be the best design for an app.
As it is about mobile apps, you must be sure that the audience will enjoy it on a very tiny screen. So, they need the pleasure of eye that can only be ensured with a user-friendly and minimalist design.
Besides, simple apps can help people engage as well. When the app interface is minimalist, and people love to explore it, the app helps them focus more efficiently. So, they will be indirectly motivated to make a purchase or engage with the app.
Ensure Protection and Security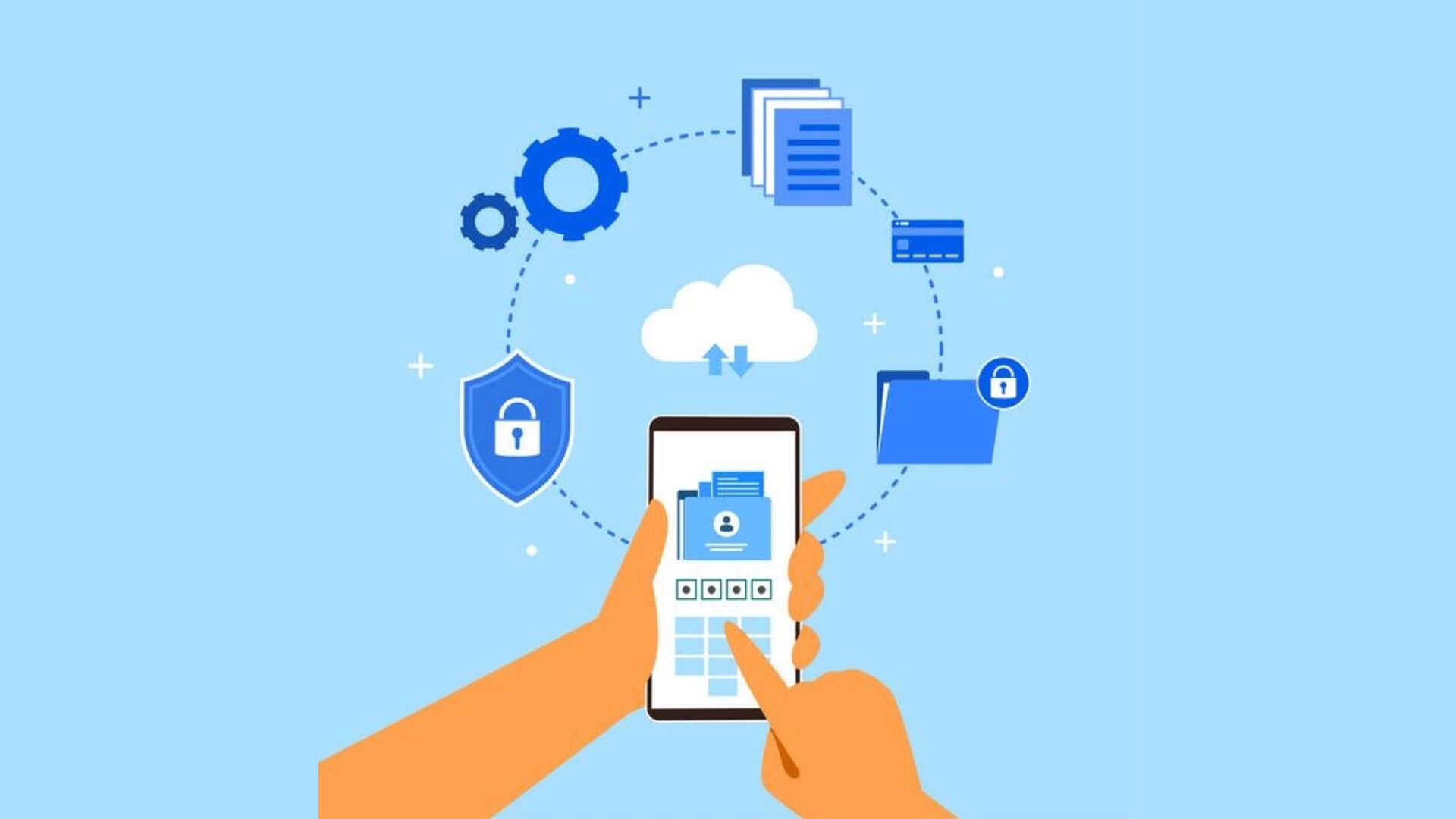 There is no way you can ignore the issue of security factors while following the basic mobile app design guidelines. You must not want your app to be easy to hack or just provide no security to the users. So, it is your duty to make a strong security policy in the app.
Having a strong security system will also build trust in the audience and help them make a deal. When the visitors input some of the confidential details, including their credit card information, they must check the security policy for sure.
So, you need to test your apps and confirm that it is providing possible security to the visitors. Also, a strong security policy can avoid potential data breaches or online theft. So, to decrease the risk factor, you need to ensure a better security policy.
Maintain the Image Quality
Images are one of the most important facts visitors love to check before making any purchases. Eventually, there are tons of apps that are only built with images only. However, if the quality of the images is not up to mark, maybe your app is not going to make something big.
You need to ensure high definition and HD quality images on your app. Besides, the visuals and animations are material that defines the aestheticism of your app. Also, to keep the user experience satisfactory, you need to ensure all the photos and videos are just perfect in quality.
You should also remember that image quality is essential to increase the enhancement of your mobile app. So, you need to choose the appropriate key color for the app. Also, make sure that the images you are using are of high resolution and contain sufficient information.
Minimalist Iconography
Basically, iconography is a term that addresses the tabs that contain all the facto requirements for any mobile app. Here, you will have the base folders like "What's New," "Offers," "Search," "Discounts," and "Getting Started."
It would help if you made sure that the app simply includes all these functions and ensure a better user interface and outlook. As these functions and icons are quite popular, people will learn about your job properly using your app.
So, these are easy-to-follow tricks that are quite effective. Many professional app designers keep these a secret, and so you may not learn about them anywhere. As you have already learned, please don't ignore them and just fail to apply your opportunity to have a popular app.
The Facts, the Cost of Building an App can Vary
Lastly, it is about how much and where you need to pay to develop and design your app. Unfortunately, most of the discussion about guidelines for mobile applications doesn't always reveal the cost factor. But here, we will show you the assumption of the cost that you need to pay for this task.
Geographical Location
The app market also has a charge that you need to pay to launch your app. And the cost varies from place to place. For example, you have to pay approximately $168 for Android and $150 for the iOS platform to launch an app in the UD market. But if it is in India, you need to pay only $26 for Android and $30 for iOS. So, the cost depends on the app market charge in your area.
Platform Type
Next, it is the native platforms charge. Just like the charge by the app market, you need to pay for the platform where you are going to launch an app. Basically, Android costs more than iOS because of popularity, format style, and resolution. It also depends on the type of platform you choose.
Level of Complexity
The most effective part of an app is its UI design and ensuring that you have to pay. The cost also depends on how complex the app structure is. Mobile apps with basic complexity, apps with medium complexity, and apps with high complexity are three different levels of complexity, and you have to pay for that according to the rules.
Premium Tools
And finally, it is about the useful premium tools that you use to make all the tasks easier. There are many paid tools especially suggested for mobile app designers. You can use some of them to make things easier and effortless. But, for that, you need to pay according to the price of the tools.
To sum up the part of the cost, we can predict the approximate amount of money you have to pay. It must be from $100 to $300 according to its type, platform type, level of complexity, and region of use.
To Wrap Up
We are not saying that designing your own app is not very easy. But it is not completely difficult and impossible. You can simply maintain the maximum creative idea and ensure following these basic mobile app design guidelines properly. Of course, you must be successful in your task. Do you have anything else to know about this topic? Don't hesitate to inform us about it in the comments.
Thank you for your time and support.